Protect All Things That Matter in Brooklyn Center
All Things Insurance is pleased to serve the local Brooklyn Center community. Our goal is to help you protect your property and preserve your assets through life's ups and downs. Here are just a few ways we can guide you through the process of insuring the many facets of life.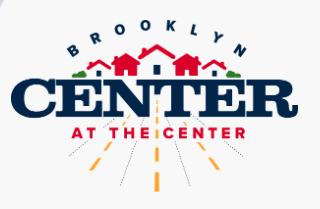 Auto Insurance in Brooklyn Center
Auto insurance is a requirement for all Brooklyn Center drivers. But no two auto insurance policies are exactly alike. As an independent agency, we work for you, not big insurance companies. This means we can help you examine and compare policies across multiple insurers to find the right plan for you.
No matter if you are involved in a serious accident or a minor fender bender, a good auto insurance policy can get you back on the road as soon as possible. From liability to comprehensive plans and everything in between, let us help you maximize your coverage and minimize risk.
A good home insurance policy is a crucial component of home safety. It can offer assistance with repair after weather-related damages and even replace items lost to theft. Even if you don't own your home, you can protect it and the valuable items inside it with renters insurance. With a variety of options for owners, renters, and landlords, we can help you secure your residence. Every Brooklyn Center home, whether apartment, condo, or house, can be insured, but how much coverage is needed? Give us a call to discuss your individual needs.
For small business owners in Brooklyn Center there are several options available. We want to support a growing economy and the vital role that small businesses play with business owner policies, commercial auto plans, and workers compensation insurance, among others available.
If you are shopping for a life insurance policy in Brooklyn Center, be sure to use the resources of an independent agency. We are your local resource for comparing policies with your budget and coverage needs in mind. We have plenty of knowledge when it comes to local restrictions or requirements. We can guide you through the terms and types of life insurance options available. Whether you need term, permanent, or final expense coverage, we can get you the very best plan to protect your loved ones and secure their needs when the time comes.

Book A FREE Appointment TODAY!
Contact Your Local Insurance Agent
For more information about getting insured in Brooklyn Center, contact the team at All Things Insurance.