Your Insurance Options in Coon Rapids
Coon Rapids, Minnesota is the largest city in Anoka County. This is also one of the cities where you can get insurance through All Things Insurance, which provides policies such as auto, business, home, and life insurance.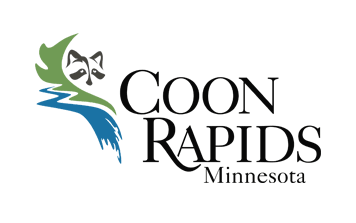 Insure Your Vehicle To Protect Yourself In Multiple Situations
As a resident of Coon Rapids, you've got access to car insurance with great coverage at a low price.
While car insurance covers you, your passengers, and other drivers in costs related to collisions, you can also get car insurance for instances such as theft and vandalism.
Without car insurance, you're left to cover thousands of dollars out-of-pocket, regardless of circumstances. But at All Things Insurance, we'll get you the right policy so that you will be protected no matter what happens.
Whether you're paying a mortgage or not, you need homeowners insurance in Coon Rapids. A home is one of the biggest investments you'll ever make and one you'll be committed to for years—perhaps for life. At All Things Insurance, we offer you an extra layer of financial protection when it comes to your humble abode.
We offer homeowners insurance to cover repair costs for when your property has been severely damaged and cover legal fees if someone filed a lawsuit because of suffering an injury on your property. In any case, we'll help you keep your money in your pocket.
Whether you're a seasoned business owner or starting out, you need a backup plan in case disaster strikes. Be it a natural disaster, lawsuit, or injured employee, All Things Insurance has you covered.
Repairing or replacing business property (including the building, offices, desks, and computers), paying workers compensation, and handling legal costs all have the potential to put you in a financial bind. We'll assist during these times so you can focus on generating revenue and expanding your influence.
Umbrella Insurance Takes Coverage to the Next Level
Umbrella insurance applies to auto, home, and business coverage. Sometimes, the standard coverage isn't enough due to the high value of resources you're getting insurance for. It is also commonly referred to as excess liability insurance because umbrella insurance is a good idea for individuals targeted for lawsuits, too.
All Things Insurance offers this extended coverage to ensure you're getting the compensation you deserve when you need it the most.
Life Insurance Agent in Coon Rapids
Life insurance gives you a path to provide others with financial relief upon your passing. At All Things Insurance, we have affordable life insurance policies with excellent coverage tailored to your needs. You can get policies such as term life, whole life, and final expense, and we will assist you in getting them for the best prices on the market.

Book A FREE Appointment TODAY!
All Things Insurance is here to make sure you get the coverage you need. We will work with you to help you find a policy that can give you peace of mind. Call us today at (763) 645-5450.