Your Insurance Options in Lino Lakes
Lino Lakes, Minnesota is in Anoka County, located near Little Canada. This is one of the many areas where you can get insured through an independent agency like us. We stay true to our name and values, providing multiple types of insurance at the best price.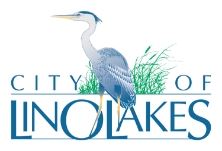 Car Insurance In Lino Lakes
As a resident of Lino Lakes, you have access to excellent car insurance coverage. Car insurance is versatile, as it protects you on the road, in the courtroom, and the hospital.
All Things Insurance can help you get these types of car insurance:
Collision

Liability

Uninsured motorist

Personal injury protection (PIP)

Comprehensive
If you're at fault, your coverage will cover the other person's vehicle repair costs and medical expenses if the person was injured. If the other driver is at fault, you can have coverage that makes up for what they lack if they're uninsured.
PIP covers medical expenses for you and your passengers.
Homeowners insurance is an easy find in Lino Lakes. At All Things Insurance, we help many individuals find the best coverage for what homeowners insurance provides. Whether it's a falling object, fire, or storm, homeowners insurance will help you cover repair and replacement costs.
Your business is vulnerable. At any moment, an employee or customer may get injured and file a claim. A fire may break out and damage the building plus its contents. You could lose a lot. And it would be a shame because you've worked so hard.
You've come too far to start from scratch. Business insurance helps mitigate these costs and minimize risk—so you won't have to. Repairs, replacements, and legal fees will be taken care of.
Umbrella coverage is ideal when you've got considerably more valuable possessions than most people. It's also worthwhile if you are an easy target for lawsuits. This policy extends the limits of your auto, home, or business coverage, so they cover a greater portion. It works by picking up where your other coverage left off, acting as a form of supplemental insurance. 
At All Things Insurance, we want to give you the means to preserve your financial security, no matter how extensive your coverage needs.
Life insurance helps you pass wealth to your loved ones beyond your earning power. At All Things Insurance, we'll find you the exact policy you need that works the way you need it to, at a price you can afford. There are different forms of life insurance available to you, including term, whole, and final expense. Tell us about your situation. We'll help you find the product that fits.

Book A FREE Appointment TODAY!
Get Covered in Lino Lakes
When it comes to insurance, All Things Insurance is your go-to for quick, easy, and effective coverage. We will make sure you are covered when the worst happens. Call us today at (763) 645-5450.