Be Insured Against the Worst Possible Outcomes
As a resident of Plymouth, you can be prepared for the unexpected with an insurance policy designed to meet your needs. Whether for your home, auto, business, or life, All Things Insurance is here to help you find the protection and coverage for all of life's ups and downs.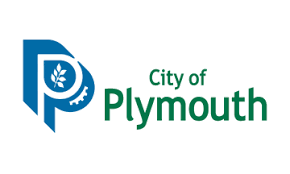 Auto Insurance in Plymouth
Accidents on the road are an unfortunate part of life. Even the safest drivers can end up in a collision with property damage and severe injuries. That's why auto insurance is a requirement for all Plymouth, Minnesota drivers. But no matter if you are involved in a serious accident or a minor fender bender, you will want a policy to help you get back on the road as soon as possible. For everything from liability to comprehensive and everything in between, we can help you work within your budget and maximize your coverage. 
Here at All Things Insurance, we help insure more than just cars and trucks. We offer fantastic collision, injury, and liability policies for boats, motorcycles, ATVs, recreational vehicles, and more!
No abode is truly protected without homeowners insurance. A sound home insurance policy is as important as locking your doors and installing a security/alarm system. Not only can it help repair damages after weather-related destruction, but it can even replace items lost to theft. With liability coverage, you can protect the most valuable asset inside your walls—your guests. Home insurance policies are available to both owners and renters so everyone in Plymouth has access to great coverage.
For small business owners in Plymouth, we have several options available. We want to support a growing local economy and the vital role that small businesses play. We can help connect you with business owner policies, commercial auto plans, and workers compensation insurance, among others available.
If you are shopping for a life insurance policy in Plymouth, we want to help find the plan to support you and your loved ones. With ample knowledge of local limits and requirements, we can help you navigate the world of life insurance. We are your local resource for comparing policies.
There are numerous policies available depending on the coverage you desire. What kind of policy suits you best? We want to help answer this question and more so you can get the very best plan to protect your loved ones when the time comes.

Book A FREE Appointment TODAY!
Contact Your Local Insurance Agent
For more information about getting insured in Plymouth, MN, contact the team at All Things Insurance!