Your Insurance Options in Anoka
Anoka, Minnesota, has been dubbed "the Halloween capital of the world" because of its trademark Halloween parades. It's a city with lots of life. And it's home to All Things Insurance, an independent agency specializing in auto, home, business, and life insurance.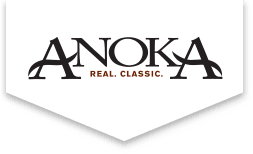 With rising costs, you may be tempted to skimp on car insurance coverage. However, we at All Things Insurance will help you get the lowest priced, most comprehensive auto insurance available.
We'll help you get insured for events such as:
Collisions

Theft

Vandalism

Injuries

Lawsuits
We'll get you the policy that can help you repair or replace your damaged or stolen vehicle and cover you if you have legal fees resulting from a collision with another driver.
If you're a homeowner in Anoka or are about to buy your first home, you will need a homeowners policy. These offer priceless protection, and if you are taking out a mortgage, your lender may require it.
All Things Insurance is one of your best resources for homeowners coverage in Anoka. No matter if your home was destroyed in a fire, damaged from bad weather, or if a guest suffered an injury while in your home, you have financial protection so the repair, replacement, and legal costs won't fall on your shoulders.
Damages done to your Anoka business property can be arguably more devastating than the damages done to your home. This has the potential to prevent you from earning an income. The same can be said for your employees as well.
However, at All Things Insurance, we'll get you the business policy you need so that you, your employees, and your customers won't have to worry about the worst.
Once your auto, home, or business coverage has kicked in, you may still be left with a lot to pay. Depending on the value of your possessions, a standard policy may not even cover half of what the true repair or replacement costs are. Umbrella insurance exists for this reason, and at All Things Insurance, we're at your service when it comes to giving you the coverage you need at a price you deserve. 
Life insurance is usually meant to provide your loved ones with a comfortable nest egg after you've passed, but it can also serve other functions. A term life policy can provide a death benefit and term equal to the outstanding balance you have on your mortgage. Final expense is typically purchased for the sake of strictly covering funeral costs, but it may be used for any purpose.
No matter what life insurance you need, All Things Insurance can help you secure great coverage for the right price.

Book A FREE Appointment TODAY!
When you reach out to All Things Insurance, you're on the way to getting the policy of a lifetime. For all your insurance needs, call the number on your screen.