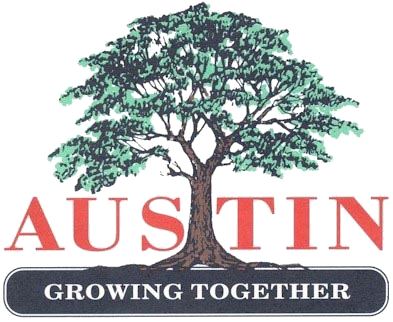 All Things Insurance In Austin
Austin, Minnesota is in Mower County. This city has been deemed "Spam Town USA" due to it being the home of the Hormel Foods Corporation, which is known for its popular food product, SPAM. Nearby cities include Hayward, Elkton, and Lyle. This is also a city in which you can get great insurance coverage through All Things Insurance.
While you may work hard to maintain your home, it is still vulnerable to damage from unexpected disasters. If a fire breaks out, a storm destroys the home's foundation and contents, or an explosion occurs, you will need homeowners insurance. This takes the burden off of you, and gives you the reimbursement you need to maintain peace of mind and continue to cover living expenses. It's also good for when guests file lawsuits against you after getting hurt on your property.
Auto insurance may seem like a single form of coverage, but it actually describes many coverage types. This is designed for financial protection in case of anything involving damage to your vehicle, or any damage your vehicle causes to someone else's.
Auto insurance policies include:
Collision (covers repair costs following collisions with other vehicles)
Personal injury protection (covers medical expenses after an accident)
Uninsured motorist (compensation for when other driver is uninsured or commits a hit-and-run)
Liability (covers legal fees)
Comprehensive (covers damage unrelated to collisions with other vehicles, such as that from vandalism, fire, or falling objects)
Life insurance lets you take care of your loved ones after you pass away. There are different types to satisfy different needs, including:
Final expense (doesn't expire, easy to obtain, and death benefit is designed to cover funeral and other end-of-life expenses)
Term life (policies last up to 30 years, and is a low-cost option for providing a significant death benefit)
Whole life (lasts a lifetime, and a portion of premiums are deposited into a savings account for the policyholder to use)
Individuals with more assets or wealth than the general population, as well as those in leadership positions, are vulnerable targets for legal action. These individuals may not get the liability coverage they have through their other insurance policies. That's where umbrella insurance coverage comes in. Umbrella insurance increases liability coverage by covering more legal expenses on your behalf.
Business insurance is a special form of coverage designed to help you maintain your way of making a living. This provides:
Workers compensation for injured employees
General liability for legal fees
Commercial property for the office building and items inside
Commercial auto for company vehicles
Business interruption for replacing lost revenue while business is temporarily forced to stop operating
Business owner policy to bundle liability, commercial property, and business interruption coverage
At All Things Insurance, you can get all of your coverage needs met for a low price. We provide numerous policies for you to select from, giving you the best of what insurance in Minnesota has to offer. Call us today at (763) 645-5450.

Book A FREE Appointment TODAY!
Contact Your Local Insurance Agent
For more information about getting insured in Plymouth, MN, contact the team at All Things Insurance!