We Make Insurance Crystal Clear
All Things Insurance is your friendly, local insurance agency. We're proud to support the vibrant community of Crystal, Minnesota! We are fully independent, which means that we don't represent any particular insurance company. This gives us the ability to objectively compare policies across different insurers to find you the best coverage for the lowest rate. Tell us what (or who) you need to protect, and we'll help you find the product that fits.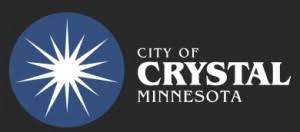 Auto Insurance in Crystal
Every driver in Crystal is required to carry auto insurance. No matter if you are needing a new vehicle policy or are interested in making changes to an existing policy, we can help you find the auto insurance policy for you. We can help you insure your car, boat, motorcycle, RV, ATV, or snowmobile against damages and liability claims. Get coverage for collision, injury, and roadside assistance so you can focus on the road ahead. 
When looking for a home insurance policy, a local agent can make all the difference. The team at All Things Insurance is well acquainted with the market in Crystal. Rates and coverage can vary by city and across different insurance companies. Let us help you find the policy you need to protect your home—whether it be a house, condo, or apartment—against all the uncertainties of life.
Small businesses are a vital part of the Crystal community. We know how important it is for growing local businesses to be able to protect themselves during uncertain times. No matter your type of business, we have insurance options for you, for everything from liability and commercial property, to workers comp and BOP plans. Let us help you protect your life's work so you can worry about growth.
Life insurance is a great way to make sure your loved ones are taken care of, financially, when you pass on. Although it can be a difficult thing to plan for, no one wants to leave their loved ones in a tough position because they likely have bills of their own. Whether you want a smaller plan to offset the cost of your funeral, or need a large policy to supplement income and help contribute to family expenses in Crystal, we can help you secure a life insurance policy to give peace of mind to the people who matter the most. 

Book A FREE Appointment TODAY!
Call Your Local Insurance Agent
When you're ready to get insured in Crystal, Minnesota, give us a call.