Your Insurance Options in Hugo
Hugo, Minnesota, is located 18 miles north of downtown Saint Paul. It's one of the many service areas for All Things Insurance—an independent broker that offers great deals on auto, home, business, umbrella, and life insurance.
Fun fact: In Hugo you will find Wild Wings of Oneka, the oldest hunting club in the North Star State.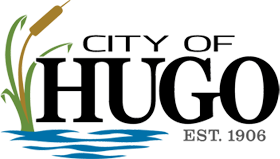 Auto Insurance in Hugo, MN
Every time you're on the road, you run the risk of being involved in a collision. If you're at fault, this could mean steep legal expenses. If a collision were caused by someone else, you might have to fend for your own vehicle repair and medical expenses if they weren't insured.
Auto insurance covers you no matter what. It would help cover legal expenses if you caused harm to someone else or their vehicle. Car insurance is there to cover your medical expenses and repair costs from damages resulting from an uninsured driver. All Things Insurance will help you find the policy to cover all circumstances.
Homeowners Coverage In Hugo, MN
Losing a home can be devastating. And with the average cost of new homes continuously reaching new highs, the last thing you want is to be forced to start over again. All it takes is one fire, one storm, or any other devastating event to cause your property and possessions to be damaged.
Homeowners insurance will help cover repair and replacement costs, so you don't have to. This policy will spare you from having to dip into your hard-earned savings to cover costs that can exceed hundreds of thousands of dollars.
Business Insurance In Hugo, MN
For some, a business may be an even bigger asset than a home. Even a temporary cease in business operations can be enough to cause financial losses you may not be able to recover from.
Critical losses may be the result of severe weather-induced damage to your business property, cyber security breaches, or legal fees. No matter the case, business insurance will help shield you from these losses, allowing you to continue growing your business.
Umbrella Insurance in Hugo
If you're someone who has significantly more assets than the average person, you may need a policy that increases the limits of the insurance you already have. It's also good for those who are at a greater inherent risk of being sued, which is true for any person in a position of power.
You can get a personal umbrella or business umbrella policy meant to be an extension of what you already have. In order to get it, you must purchase one of those policies first.
Getting life insurance is one of the best ways to ensure your loved ones will be more financially secure after you've passed away. And at All Things Insurance, you can purchase whole life, term life, or final expense policy, depending on your needs and preferences.

Book A FREE Appointment TODAY!
Now Is the Time to Get Insured
When you contact All Things Insurance, you're well on your way to getting the best coverage at the price you deserve. Don't wait—call now at (763) 645-5450.