Explore Auto, Home, Life Insurance, and More in Duluth, MN
All Things Insurance can help you find the right coverage for your car, home, business, and family in Minnesota. We're proud to serve The Land of 10,000 Lakes, including Duluth — a port city with 11,000 acres of green space alongside Lake Superior. 
When you have the right insurance coverage in Duluth, it gives you mental freedom so you can enjoy miles of trails and over 100 parks, scenic golf courses, skating rinks, or explore Lake Superior Zoo.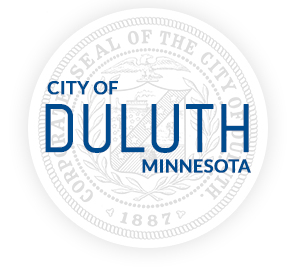 Duluthians can relax knowing that we have them covered if something were to happen to them or their property. We help our clients get the best deals on home and auto, hobby and recreational vehicles, life insurance, and more!
Auto Insurance in Duluth, MN
Getting auto insurance that's customized to fit your lifestyle and budget can be a dreary, intimidating task. With multiple options to choose from, how do you know if you're properly protected in the event of an accident? 
With All Things Insurance as your car insurance provider, you can rest easy — knowing that we'll help you find the right auto coverages to protect yourself AND your vehicle. Our licensed experts will help you understand Minnesota's requirements and explain your selected coverages to give you complete peace of mind.  
Homeowners Insurance in Duluth
Since it's one of the greatest investments you'll make, protect your Duluth, Minnesota home with homeowners insurance coverage. The right policy can protect your house and belongings from fire, theft, severe weather threats, and vandalism. 
Your home conveys comfort and safety, brimming with past memories and future possibilities. As homeowners ourselves, we want to make sure you, your home, and its contents are sufficiently covered. Schedule an appointment with All Things Insurance to begin your search for the homeowners policy that's right for you.  
Hobby and Recreational Vehicles Insurance
Spirit Mountain is a must-stop spot in northern Minnesota. Outdoor enthusiasts take advantage of all four seasons — enjoying plenty of recreation activities like:
Hiking
Camping
Mountain biking
Cross-country skiing
And more
Whether it's a motorcycle, RV, ATV, or boat, make sure your favorite vehicles are protected with an insurance policy. We're sports and outdoors aficionados, so you can trust All Things Insurance to find the right coverage for your recreational vehicle(s). We know how important these things are to you, and having them properly insured is very important to us.
Life Insurance in Duluth, MN
A carefully crafted life insurance policy will protect your family from stress and financial burdens that crop up when somebody passes away. It's never too early to make sure your loved ones are fully cared for. 
All Things Insurance will work with you to create a plan that fits your personal needs. In fact, you can set up your life insurance policy to cover funeral expenses, medical bills, debts, and housing costs, and any other necessary provisions. Invest in your family's future and call us today! 

Book A FREE Appointment TODAY!
Contact Your Insurance Agent in Duluth, MN
Let us help you gain the clear conscience that comes with a quality insurance plan that's tailored to fit your needs. At All Things Insurance, we have the knowledge to help you find the best, most affordable coverage options for you and your family. And we provide exceptional service — so contact us to get started!