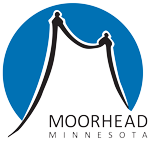 All Things Insurance In Moorhead
Moorhead, Minnesota is located in Clay County, where it also serves as the county seat. This city has a strong economy as a result of its booming agricultural and manufacturing industries. It's also one in which All Things Insurance provides its services, and if you're living in Moorhead, you've got a great opportunity to get affordable insurance coverage.
Suppose your home becomes uninhabitable. Without insurance, that's a lifetime of savings down the drain. With insurance, you'd have nothing to worry about. Homeowners insurance covers you in such instances as when your home suffers damage due to storms, fires, vandalism, falling objects, and explosions. Your possessions will also be covered.
Auto insurance is a must, and that's not just because you're legally required to have it. Any damage to your vehicle or another person's could set you back by thousands of dollars. This could also mean medical and legal expenses. Car insurance helps provide coverage for vehicle repair costs, medical bills, legal expenses, and possibly the costs for replacing your vehicle altogether.
Life insurance is typically divided between term life and whole life. Term life stays active for a number of years, and can be renewed if it expires. Whole life never expires, but it costs more due to the policy's longevity and other features such as a special savings account. The principle for both remains the same – buy a policy, and you'll be able to provide your loved ones with great financial security after you pass away.
The standard liability coverage from homeowners, auto, or business policies may not be enough for you. If you hold any position of power, or possess more assets than most people, others may seek any opportunities they can to file a lawsuit against you. With umbrella insurance, you'll be able to maintain your assets even in the most heated legal battles.
As a business owner, you need to do everything you can to protect your way of making a living. That's why you need business insurance, which offers these types of coverage:
Commercial property – covers costs for structural damages to the office building and the items within it

Workers compensation – pays for lost wages when employee is injured

Commercial auto – provides greater coverage for vehicles than traditional auto coverage

Business interruption – helps compensate lost revenue due to damage to office

General Liability – provides coverage for legal expenses if you're sued
If you own a smaller business, a business owner policy may be best, as it bundles commercial property, business interruption, and general liability into one plan.
At All Things Insurance, we want you to have peace of mind when disaster strikes. Our policies offer excellent, affordable coverage that helps you keep your money in your pocket. Call us today at (763) 645-5450.

Book A FREE Appointment TODAY!
Contact Your Local Insurance Agent
For more information about getting insured in Plymouth, MN, contact the team at All Things Insurance!