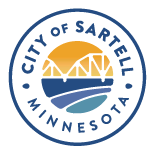 All Things Insurance In Sartell
Sartell, Minnesota, is a small city located on the banks of the Mississippi River, just to the north of St. Cloud. The city has many parks and trails, including the popular Sartell Mill Pond Park and the Sartell Trail System. The city has a strong sense of community, with numerous events and activities throughout the year, including the popular Sartell SummerFest. The city's economy is mostly based on manufacturing and retail, with many businesses located downtown. The local school district serves the city's students, with several options for higher education nearby.
Home insurance is essential to protecting your home and possessions from potential risks. Home insurance provides coverage for repairs and replacements resulting from various events, including fire, windstorms, hail, lightning, theft, and vandalism. It can also provide additional living expenses if your home is damaged and you must temporarily relocate. Home insurance provides peace of mind and can give you the financial protection you need in the event of an unforeseen disaster.
Auto insurance is essential for anyone living in Sartell. Not only is it required by law, but it provides important financial protection in case of an accident. It can help pay for repairs, medical bills, and other costs associated with a collision. Auto insurance can also cover theft, vandalism, and other non-accident-related damages. In addition, comprehensive insurance can cover damages from weather, falling objects, and other unexpected events. With the unpredictable Minnesota weather and roads, having auto insurance is a must for Sartell residents.
Life insurance is a tool that can provide financial protection and security to your family. It can help provide for your family's financial future if something unfortunate happens to you. Life insurance can help replace lost income, pay for medical expenses, cover funeral expenses, and provide for your family's needs after you are gone. Life insurance can provide financial stability to your family in the event of an unexpected death or disability. Life insurance can also provide peace of mind, knowing that your family will have the financial resources to take care of themselves in the future.
Business insurance is a necessary part of doing business in Sartell. It protects businesses from financial losses due to various events such as property damage, theft, and liability. It is also important to have business insurance to protect your employees from any potential workplace accidents and injuries. Whether you operate a small business or a large corporation, having business insurance is crucial to protecting your business and its assets. Having the right business insurance in place can provide peace of mind knowing that your business is protected in the event of an unforeseen disaster.
Umbrella insurance is an important form of protection. This type of coverage helps to provide an extra layer of financial protection in case of a serious accident or lawsuit. With the weather in Sartell often including heavy rains, snow, and ice, it is important to have the right kind of coverage in place to protect yourself against any potential losses. Additionally, Sartell residents are at risk of experiencing damages due to floods and other natural disasters that their standard home or auto policy may not cover. With the right umbrella insurance policy, residents can have peace of mind that they are fully protected against any unexpected financial losses.
Compare plans in Sartell with free quotes from All Things Insurance! Just give us a call today to learn more about how to get started.

Book A FREE Appointment TODAY!
Contact Your Local Insurance Agent
For more information about getting insured in Plymouth, MN, contact the team at All Things Insurance!