Your Insurance Options in Shoreview, MN
Shoreview, Minnesota is a beautiful city located within Ramsey Country. It has been noted as a family-friendly destination and features seven lakes. In fact, water accounts for just over 11% of the total area. It's also a great place to secure low-cost insurance coverage from All Things Insurance. We're an independent agency that offers competitive rates for numerous policy types—RV, motorcycle, classic car, workers comp, etc.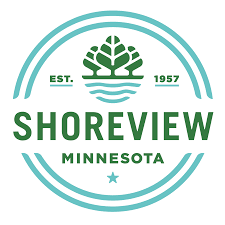 Vehicle Coverage In Shoreview, MN
Your vehicle is a key piece of your everyday life. However, the more you're on the road, the more likely you could face serious damages—financially or emotionally. It doesn't always have to be your fault, either.
At All Things Insurance, we give you liability, personal injury protection (PIP), collision, and uninsured motorist coverage to help you cover all the bases so that you don't find yourself covering all accident-related expenses out-of-pocket.
Homeowners Coverage in Shoreview
Any damage to your home or your possessions can be a staggering loss. This could be from any number of causes, such as storms, fires, or other individuals. There's no telling what will happen or when it will occur.
Regardless of the damage to your property, All Things Insurance is here to help you recoup your losses so that you won't have to shoulder the burden of covering exorbitant repair and replacement costs. Ask us about which homeowners policy would be best for you.
We Protect Your Business, Too
As a business owner, you're responsible for generating revenue and providing for your employees, loved ones, and yourself. Without that source of income, you may be in deep trouble.
However, business insurance protects you from costly interferences such as property damages from vandalism, weather-related events, and legal fees. All Things Insurance offers policies to help your Shoreview business stay on track and keep the money in your pocket.
Umbrella Insurance In Shoreview, MN
Sometimes, even the best policies aren't enough to make up for the assets you've lost. That's where umbrella insurance comes in. Whether it's a vehicle, home, or business, you can extend your coverage to prepare for the worst possible outcomes.
Life Insurance Agent in Shoreview
As time passes, you begin to consider what you can leave behind for your loved ones after you've passed on. Life insurance enables you to pass a small fortune down to your loved ones so that they will be able to enjoy financial freedom in your memory. At All Things Insurance, you can obtain life insurance policies such as term, whole, and final expense.

Book A FREE Appointment TODAY!
Cover All Your Bases Today
When you choose All Things Insurance, you will get a company that's passionate about what we do—finding better coverage for an even better rate. You can begin by contacting us today at (763) 645-5450.