Find Affordable Insurance Policies in St. Louis Park
The St. Louis Park community is home to many hard-working citizens and their families. We believe that every person in St. Louis Park, MN has the right to affordable insurance policies to protect themselves and their loved ones. All Things Insurance is your local agency, eager to share the benefits of a sound insurance policy and answer any questions you may have along the way.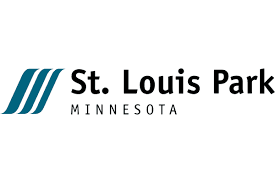 Auto Insurance in St. Louis Park
Auto insurance policies are certainly not one-size-fits-all. But there is no need to be overwhelmed by all the options available. Collision, comprehensive, uninsured driver, liability coverage – it can seem a bit overwhelming. That's why a trusted agent who knows St. Louis Park, Minnesota is such an advantage. Do you have auto insurance that actually covers you? Depending on your vehicle, your budget, and your coverage needs, we can help determine which auto policy is perfect for you.
Homeowners and Renters Insurance
Whether you own or rent in St. Louis Park, it's important to protect your personal property and the items in it. With coverage for things like theft, weather-related damage, and injury, you can enjoy the peace of mind that comes with good homeowners insurance. Renters policies offer coverage for your valuable assets as well. 
Consider bundling your home and auto policies for even more savings and convenience.
Life Insurance in St. Louis Park
If you are shopping for life insurance policies, there's a good chance you have a few questions. There are many policies available depending on your financial situation and future goals. If you have young kids and need insurance for a particular time frame, term life insurance will be your best option. If you want to invest and be insured for the remainder of your life, you will want to examine permanent whole life policies.
We are here to answer those questions and compare options for you to get the best plan for your needs.

Book A FREE Appointment TODAY!
Contact Your Local Insurance Agent
For more information about getting insured in St. Louis Park, MN, contact the team at All Things Insurance!