Protect Your Dreams in St. Michael, Minnesota
Whether you're buying a new car, closing on a home, starting your own business, or leaving money for your family, All Things Insurance is here to encourage and protect your biggest dreams.

As your local agent in St. Michael, MN, we'll meet with you to identify your individual needs and recommend insurance coverage to protect the dreams you're working very hard to achieve. And we can save you money along the way by bundling policies, like homeowners and auto insurance! We look forward to protecting what matters most.
Where Is St. Michael, MN?
St. Michael is a city northwest of the Twin Cities Metropolitan Area. Residents of all ages can enjoy many recreational activities, from exploring the great park and trail system to supporting youth hockey at STMA Ice Arena. And if you like golf, the Cedar Creek and Fox Hollow courses are just down the road.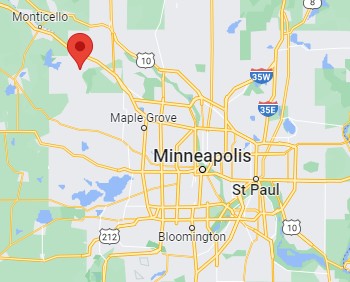 Other community programs in St. Michael include Plays, Arts in the Park, and Father/Daughter Dances throughout the year.
Auto Insurance in St. Michael, MN
Truck and car accidents happen, and they can cause severe injuries. It's a good idea to get more than just the minimum auto insurance requirements in Minnesota. At All Things Insurance, we offer vast coverage options for St. Michael area residents, including comprehensive, collision, roadside assistance, personal injury protection (PIP), and uninsured and underinsured motorist coverage.
Whether it's your first time shopping or you're looking to get a better rate on your current policy, we can help you get the right auto coverage— and find every opportunity to provide discounts.
Homeowners Insurance in St. Michael, MN
Your home is a reflection of your hard work, values, and ability to take calculated risks. Since your home is also one of the biggest investments of your lifetime, you'll need proper insurance to keep it protected and provide for the ones living under your roof—making sure they are safe.
All Things Insurance is your go-to solution for homeowners coverage in St. Michael, Minnesota. It's just a few minutes south of our home office in Otsego. As residents of your community, you can trust that we will be there for you, our friends, and our neighbors!
Business Insurance in St. Michael, MN
If you're ready to live your business dream, we're here to protect it. Our fast, easy business insurance can financially protect your company from unforeseen events. We're proud to insure many types of small businesses that operate in St. Michael, MN, including:
Health care offices

Financial institutions

Retail shops

Manufacturing facilities

And more 
We'll consider how you structure your business and whether you have employees. Then, we'll offer an affordable insurance solution that protects your life's work from damaged or destroyed equipment, crime, forgery, and any other unexpected incidents.

Book A FREE Appointment TODAY!
Get Started in St. Michael, MN
Insurance can be complicated, but not when you work with an experienced broker like us. Quin Bancalari in St. Michael, MN will get you started after you complete an insurance quote online! It's fast and easy.