Find the Right Policy in Wayzata, Minnesota
Wayzata, Minnesota is located about 16 miles west of Minneapolis on the shores of Lake Minnetonka. The lakeside city is known for its small-town character and a quaint downtown area along the lake.
If you grew up in Wayzata, you probably read all the Little House on the Prairie books, and you know of the historic cottage era homes, fishing, hunting, and motorboating that defined the town. While the ambiance is much different today, Wayzata still has an alluring charm that makes it a great place to live, work, and raise a family.
All Things Insurance is proud to serve Wayzatans with quality insurance products and excellent customer service!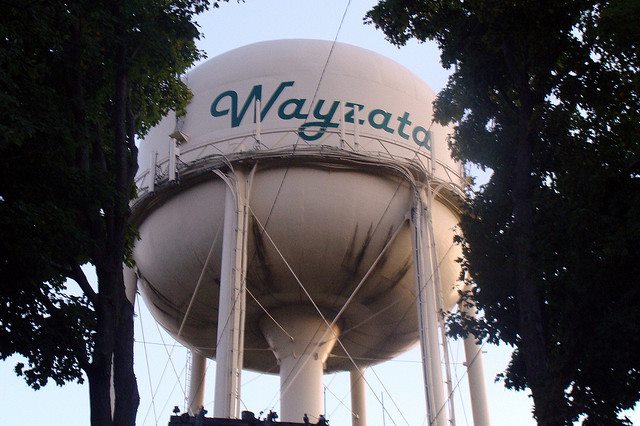 Personal Lines Insurance in Wayzata, MN
Our personal lines insurance includes coverage for your Wayzata home, auto, boat, motorcycle, ATVs, RV, and snowmobiles. We offer quotes from multiple insurance companies, not just one.  
We genuinely love helping our clients in the North Star State and want what's best for them. Our team gets to know you personally, which allows us to customize the right coverage to fit your insurance needs—at the best price. It's the quality service you deserve but don't get from just any website.
Commercial Lines Insurance in Wayzata, MN
Wayzata features a thriving downtown business community. If you own a small business in Wayzata, we understand how hard you've worked to get it to where it is now. We're aware of the liabilities, disasters, and risks that directly impact your company.
As insurance professionals, our job is to make sure you're familiar with these risks and customize a policy to fit your business' needs. Ask us about commercial auto, BOP, workers compensation, and business umbrella policies. We're committed to helping you protect your life's work.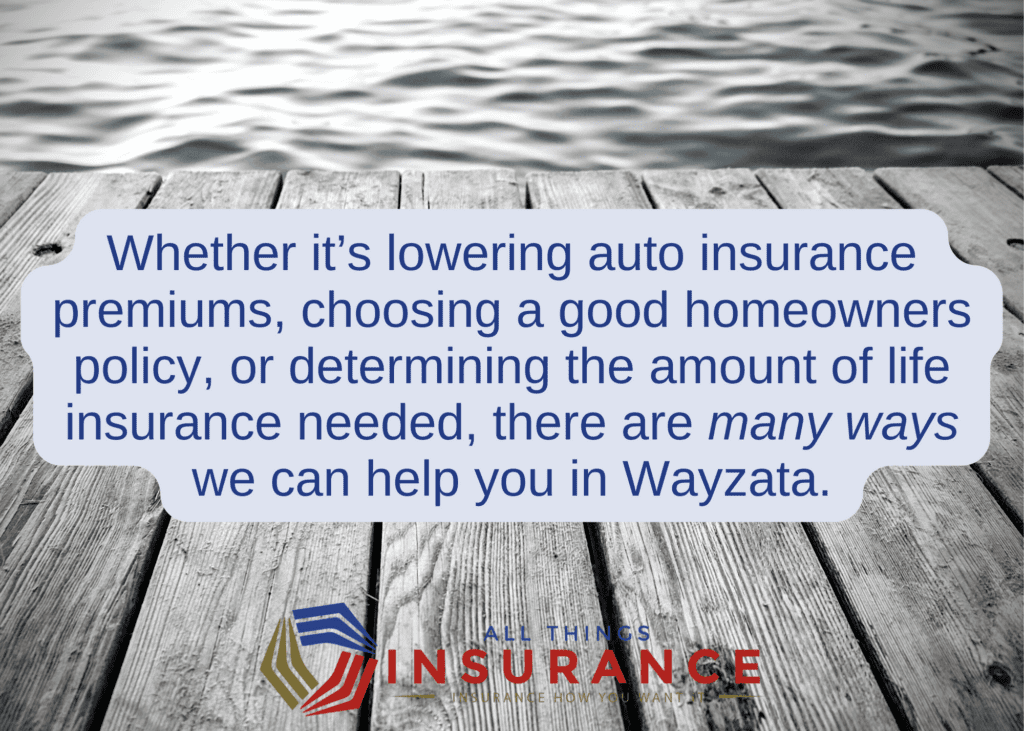 Why Choose All Things Insurance?
First, we're an independent agency. This means we work for YOU in Wayzata, MN, and not the insurance company—and we're not biased towards any company or product. Second, we're accessible. You'll have our phone and email to use when you need them. We answer our phones and respond to emails!
Not only can we get you a great rate, but we also provide local, personalized support that you don't get from a major insurance carrier.


Book A FREE Appointment TODAY!
Get Reliable Protection From Your Local Agency
Compare policies in Wayzata with FREE quotes from All Things Insurance. We can help you protect all things that matter to you, including your home, car, business, family, motorcycle, boat, ATV, or RV! If you live just west of Minneapolis and need insurance coverage, contact us online or call (763) 645-5450.