Your Insurance Options in White Bear Lake
White Bear Lake, Minnesota, is named after the city's biggest lake and is located in Ramsey and Washington Counties. Here, you can get insurance coverage through one of the best independent insurance agencies in Minnesota, All Things Insurance. We will help you get the best rates for what you need.
Fun fact: There are 24 parks in White Bear Lake providing public docks, an 18-hole disc golf course, and much more.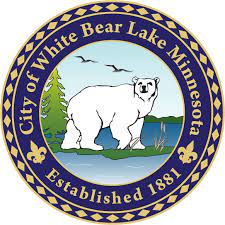 Car Insurance Coverage In White Bear Lake
If you have been involved in an accident, were you at fault? Was the collision due to a driver without coverage, leaving you to rely on your own policy to cover repair and medical costs? At All Things Insurance, we have you covered.
We offer such auto insurance as:
Liability to help cover legal fees

Personal injury protection (PIP) to provide more extensive medical coverage

Collision coverage for any vehicle damages

Comprehensive coverage to cover all of your bases, including theft

Uninsured motorist coverage to help you get fair coverage in cases where an at-fault driver has no insurance
Homeowners Insurance In White Bear Lake
Many events can cause damage to your home. Or, a guest can file a lawsuit against you due to an injury on your property. Any of these can create losses greater than you can afford.
Thankfully, you can obtain homeowners coverage from All Things Insurance. This will prevent you from suffering financial woes stemming from bad weather, fires, falling objects, or injured guests. Our homeowners policies will help cover these costs to minimize out-of-pocket costs.
Insure Your Business in White Bear Lake
Your business can come to a standstill for the same reasons your home can be extensively damaged. But here, it's a threat to your livelihood.
With us, you can get business insurance policies such as:
Commercial property coverage for instances where your business building, office supplies, computers, and other items get destroyed

Workers compensation to cover wages for employees who've gotten injured at the workplace

Commercial auto coverage for company vehicles
Umbrella Insurance Policy
If you're wealthier or in a vulnerable position of power that makes you a target for lawsuits, standard insurance coverage may not be enough.
This is not to say vehicle, homeowners, and business policies are inadequate. They're sufficient for most individuals. But those who have more stand to lose more and are arguably at a higher risk if any disasters were to occur.
If you need more out of your policies, All Things Insurance has the best umbrella insurance to meet your needs.
Life insurance gives you an opportunity to give your loved ones wealth without having to stress about having to do so with your retirement savings.

At All Things Insurance, you can get policies such as:
Term – active for a certain number of years, but more affordable

Whole – active for your lifetime, and include a special savings account

Final expense – covers funeral expenses but may be used for anything

Book A FREE Appointment TODAY!
At All Things Insurance, you're on the right path to security. We have your home, vehicle, business, and family protected. Call us today at (763) 645-5450.