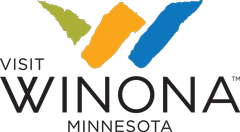 All Things Insurance In Winona
Winona, Minnesota is in Winona County, found along the Mississippi River. Residents of Winona can enjoy the breathtaking architecture found in the downtown area, as well as observe awe-inspiring artwork that has led to Winona being dubbed the stained glass capital of the U.S. It is near cities such as Rochester, Arcadia, and Lewiston. It's also a place where you can get insured through All Things Insurance, which can help you with all of your coverage needs.
Homeowners insurance protects you from bearing the costs of disasters outside your control, such as fires, bad weather, vandalism, and explosions. Instead of hundreds of thousands of dollars coming out of your pocket, your policy will help cover repair expenses and your cost of living expenses when your home becomes uninhabitable. This also helps cover costs for your legal defense if someone gets injured on your property and files a lawsuit.
Accidents, theft, vandalism, and damage from fire or harsh weather conditions can spell trouble for your vehicle and your finances. It doesn't always stop at damage to your vehicle, either – you may have steep medical bills or legal expenses, too. Auto insurance will help spare you from having to cover all of these expenses yourself, giving you peace of mind on and off the road.
Life insurance policies help ensure your loved ones will get the financial comfort they need when you pass away. Life insurance gives you the freedom to pick your beneficiaries, death benefit amount, and whether you prefer a policy that lasts for the next 10-30 years or one that lasts forever. This is an easy way to leave a legacy, and a way to ensure your loved ones' peace of mind.
Legal expenses are not created equal. Some individuals run a higher risk of getting sued than the general population. This could be from having accumulated a certain amount of wealth, or from being a well-known member of the community. Umbrella insurance is the perfect policy to offset the extreme legal fees that the liability coverage from your other policies won't cover.
Business insurance protects your income stream in a variety of events. Fires, storms, explosions, and other destructive forces can damage your office building, as well as computers and other office equipment. Instead of being in financial distress, your business insurance policy will cover those repair and replacement costs. Workers compensation, liability, and coverage for company vehicles are also forms of coverage that business insurance offers.
All Things Insurance is here to help you get the expert guidance you need so that you can get the insurance policy you deserve at the lowest cost. We provide affordable peace of mind with professionalism and dedication. Call us today at (763) 645-5450.

Book A FREE Appointment TODAY!
Contact Your Local Insurance Agent
For more information about getting insured in Plymouth, MN, contact the team at All Things Insurance!